England's women's national football team is a force to be reckoned with, governed by discipline, ambition and hard work. And although it doesn't get the same level of attention – or the same wages – as their male counterparts, it is now respected and admired, and even considered an example for the country's men's national team.
It's impressive how far the women's game has come in terms of popularity lately. The truth is it took a long time for women's football to gain the recognition that it deserves, but the good news is that talented women players can pursue football as a career.
Established in 1969 as a result of an increased interest in football from English women, the team played its first international match on November 18th, 1972 against Scotland and won 3-2 in Greenock.
Since then, England's women's football team has amassed quite impressive results under its belt. England has qualified for the FIFA Women's World Cup four times, reaching the quarter final stage on the first three occasions in 1995, when it lost out to Germany, in 2007 when United States came up victorious, and in 2011 when it lost to France on penalties. In 2015, it managed to win bronze, having finished third.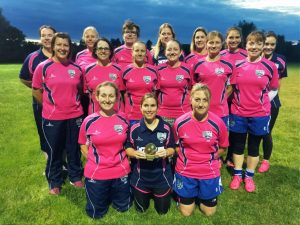 Fast forward to today, we are glad that there are national players like Steph Houghton and Toni Duggan who can play football for a living. The majority of players are still semi-professional, but the fact that the team is able to participate in international competitions and set a fully-professional level gives young girls something to aspire to.
At the moment, Mo Marley is England's interim manager and during her temporary tenure, the team has seen a friendly defeat by France, followed by a resounding 4-0 win against Bosnia-Herzegovina and the even more impressive 5-0 win over Kazakhstan in Colchester at the end of November  in the qualifying campaign for the 2019 World Cup in France.
Mo now has plans to establish herself as England women's full time manager, particularly considering the success the team is currently enjoying.
The win against Kazakhstan leaves England just a point behind Group 1 leaders Wales, with a game in hand. The team have real chances to qualifying with 15 goals scored and none conceded. Wales are up next in April when a permanent boss will be in place.
So there you have it! England's female national team has come a long way and it's now a serious contender in international competions.