The evolution and growth of football aren't just focused and driven by money, modern stadiums, and technology. A considerable proportion of it is seen in the increase in its popularity among the female population. More and more women are enjoying the game of football, and beyond just enjoying it, they are playing it with ferocious spirit and drive even some men teams can't match.

Although the game isn't as appealing with the audience as is its male counterpart, the intensity of it and the fervour you can see on the pitch while fighting for every possession is sure to be a game changer for the entire sport.

The governing bodies of football recognized this, and we can now see all the major football competitions being played by both men and women. From the inaugural Women's World Cup in 1991 onwards, both the World Cup and the Euro Championships have been played in regular cycles, attracting more and more spectators with every championship.

Apart from the national football teams that have already had female teams, numerous football clubs included women's squads at the beginning of the 21st century. Together with UEFA, they wanted to establish prestigious club competitions for women's football, which has led to the creation of UEFA Women's Football Champions League where top female teams compete for the title of the best team in Europe.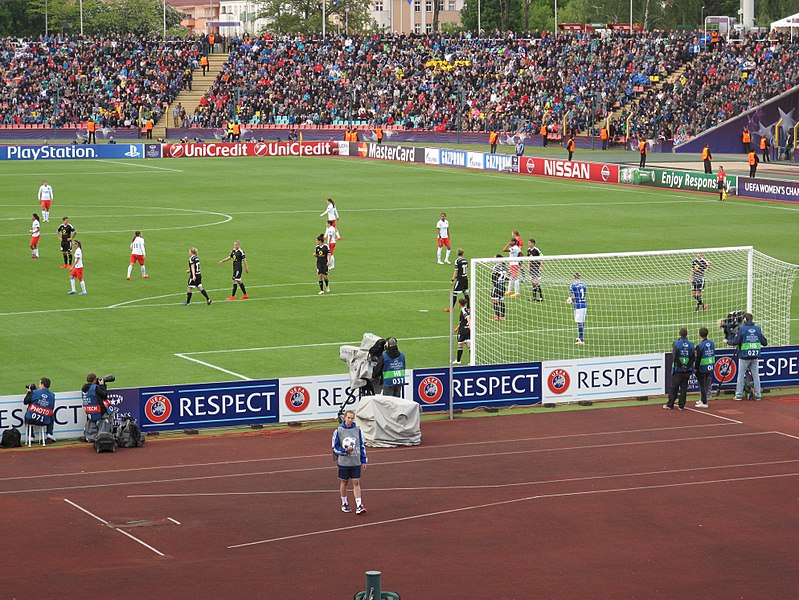 The Origins
The UEFA Executive Committee approved the proposition of establishing a European Women's club competition, which gave birth to the UEFA Women's Cup. The first competition was held in season 2001/02 with 33 teams fighting for the title that ended up in the hands of players from FFC Frankfurt, Germany. The number of teams kept on growing with each season, exceeding 45 in the season 2007/08.

The participating teams were divided into four groups, with two top teams from each group advancing to the knock-out stage. The knock-out rounds were played as two-legged games, with one game at home and one away, except for the final match played as a single leg match.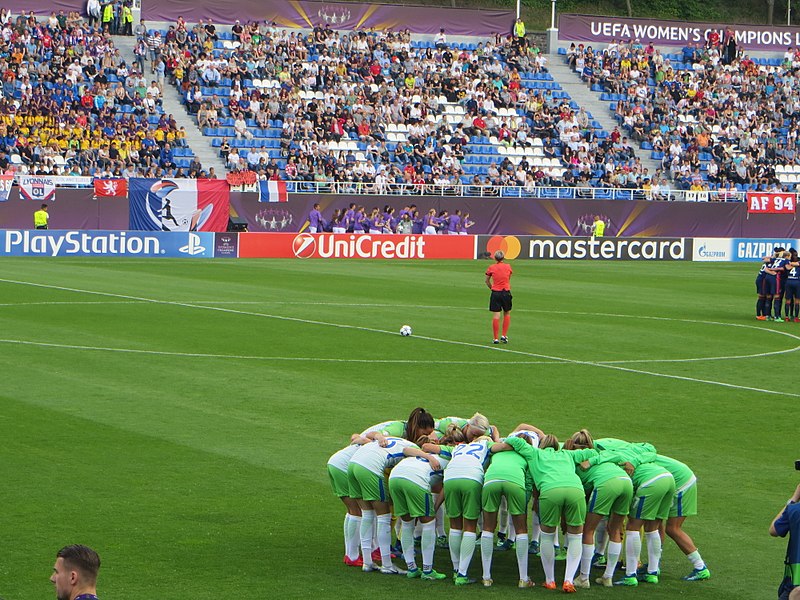 Transition to UEFA Women's Champions League We Have Today
On December 11, 2008, UEFA declared that the European Women's Cup was going to be reformatted and renamed into UEFA Women's Champions League. Like its male counterpart, this league was to include teams from eight top countries according to UEFA league coefficient, with two places in the league for the champions and runners-up from domestic competitions. All other teams were welcome to join the competition through qualifying rounds and thus fill the number of 32 teams that can take part.

The competition today has the same elements as the Men's Champions League, and hopefully, it will attract more sponsors and spectators and thus raise the quality of women's football.