Not every sport is familiar to people, but football, everybody has heard of it. It has the most fans throughout the world and with so many clubs and players, there is every reason to. It is a fun and simple sport that enables the fans to be included every single time.
Football, especially men's football, is very popular. Women's football, on the other hand, while not as popular, is still popular enough that it has millions of fans worldwide. They had a bit of a different history and looking back, recapping some of the highlights is always good, for experienced fans and newcomers alike.

Earliest History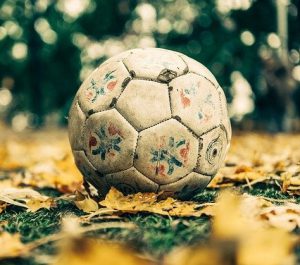 History shows that women's football was played about the same time that men started playing, around 20-220 CE, in China, during the Han Dynasty. The game at the time was a bit different and was called cuju.
A more modern example would be 1790 and onwards, in Scotland. There are records that annual football matches were played at the time. The first recorded match in history was in 1892 in Scotland, as were the other matches. Only two years later, the first club was formed.

Modern Football History
In 1894, the first women's football club was formed, by Nettie Honeyball. It was called the British Ladies' Football Club. The British football association of the time didn't want to support women's football. It wasn't until World War I that women's football got traction.
When industry growth is mixed, other kinds of things also get a chance to develop, and surely enough, women's football got its push. In 1917, on Boxing Day, Ireland had a team that played against England, with around 20000 viewers. Women's football grew in England, until 1921 when the FA banned it. Matches continued to be played, but on rugby pitches, and not football ones.

Professional Women's Football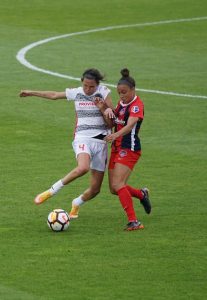 In 1970, in Rome, Italy, the FFIGC organized a World Championship tournament, which was attended by clubs. 1971 had a more successful tournament in Mexico, with national teams. This was without FIFA involvement. The first official match, an international one, was played in France, between France and Netherlands.
The 1980s saw the creation of the first professional leagues, the first one being in Japan. In 1991, the FIFA Women's World Cup was founded and it is to this day a favorite international tournament.

Women's football was hindered during the 20th century but saw its growth in the later parts of it. Starting off slowly in the 20th, it took a lot of dedication and hard work, not to mention endurance, to get to where we are, where most countries have a women's football league, many of which take part in international competitions.