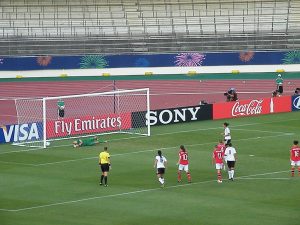 International football competitions are followed by millions of fans around the world, and according to statistics, women currently make up 45 percent of the fan base. Given the big female audience, it is only natural to also have big women's competitions.
One of the most important ones is FIFA Women's World Cup. The 8th edition of the international football competition contested by the senior women's national teams of the members of FIFA will take place in 2019 in France.
The very first tournament, then called the Women's World Championship, was held in China in 1991. Ever since then, it has been organized every four years, after a three-year qualification phase.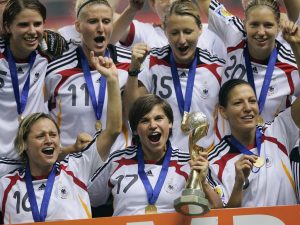 As mentioned, France will be the host nation for the event in 2019, the first time the country would host the tournament. The FIFA Women's World Cup 2019 is one of the largest single-sporting events in the world and matches are planned to be played in eleven cities across France, including Paris, Lyon, Nice, Montpellier, Rennes, Le Havre, Valenciennes, Reims and Grenoble.
Under the current format of the tournament, the trophy will be contested by 24 national teams in the summer of 2019, including that of the host nation. There will be six groups of four teams with the top two plus the four best third-placed teams progressing to the final phase.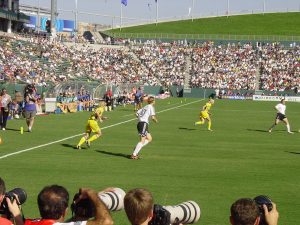 Qualifying matches started in April 2017, and are expected to take place until late 2018. Recently, Iceland caused a particular stir with their 3-2 victory against Germany in October, while European champions Netherlands continue to be successful, as they began qualification with a 1-0 victory against Norway.
As for the UK-based teams, Wales, Ireland and England seem to lead their respective groups for now, but there still are a lot of matches to be played.
According to the schedule of the competition, the opening match and final of the 2019FIFA Women's World Cup will be played at Parc Olympique Lyonnais in the Lyon suburb of Décines, which has a capacity of 58,000 people.
At the moment, the defending champion is the United States, after winning their third title in the 2015 FIFA Women's World Cup.